CONTEXT
Carbon aerogels are highly porous structures which show a very low apparent density. They are generally produced by « templating » methods where a 3D structure is used as a template impregnated by carbon/carbon precursor to give the required geometry. From carbon nanotubes solutions, it is possible to prepare monolithic aerogels formed of an entangled network of carbon nanotubes. Such materials may have applications in composites, supercapacitors, catalysis or decontamination (oil adsorption, filtration, etc…).
TECHNICAL DESCRIPTION
Two methods provide carbon nanotube aerogels but with traditional drawbacks like functionalization and sonication of CNT on one side and the use of entangled CNT on the other side.  The invention concerns a process to produce aerogel made of individual CNTs thanks to a dispersion of CNTs which is then freezed-dried by conventional methods; those aerogels present an apparent density of 0.1 to 10 mg/cm3 and a specific surface area of 100 to 2000 m2/g. They are electrically conducting and can be impregnated with polymers for added strength.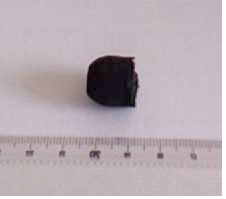 BENEFITS
– No surfactant, no ultra sound (CNT damages), no surface functionnalization.
– Ultra low density, high surface area, hierarchical porosity.
– No manipulation of « as produced CNT ».
INDUSTRIAL APPLICATIONS
Composites, catalysis, supercapacitors, substrate for biomaterial growth (bones), filtration, membranes, decontamination, ….